Right before Thanksgiving I found an interesting article on Thrillist.com. I want to share it with you today for one simple reason: there's a TON of money flowing around. If you are not making as much as you'd like, it's not because there's no money out there. It's because you are not taking the proper action steps to get it.
Next week I'll announce a brand new done-for-you kind of program for taxi business owners where I personally (with the help of my team, of course) will help you IMPLEMENT (not learn about. not understand. IMPLEMENT) systems and marketing in your taxi business. Enrollment will be limited and I expect a lot of people trying to get in, so make sure to check your email Monday.
Anyways, to the Thrillist article itself. Here it is:
If you're tired of the same ol' average Thanksgiving dinner, that's nothing that $35,000 can't solve.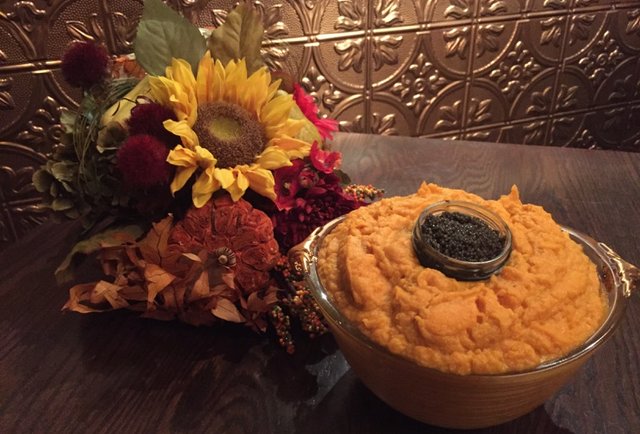 Old Homestead in the Meatpacking District is now offering a nine-course Thanksgiving dinner for four, coming in at a mind-boggling $35k. Eight seats still remain for the feast (which comes out to $8,750 per person, and can be eaten at the restaurant or catered at the location of your choosing), and bookings are only available in multiples of four diners (sorry, wealthy loners!). If you're wondering how it could possibly be so expensive, here's everything you'll be treated to, should you decide to drop the requisite dough/ditch your family's dinner:
– Squab stuffed with rich foie gras soaked in $5,000-per-bottle Courvoisier L'Esprit Cognac.
– Roasted, farm-raised, organic turkey stuffed with 7lbs of ground Japanese Wagyu filet mignon.
– Turkey gravy made from renderings infused with $1,750-per-bottle Chateau Mouton Rothschild.
– Cranberry-orange relish with Gran Marnier.
– Butternut squash infused with winter black truffles.
-Creamy mashed potatoes with Swedish moose cheese.
-Whipped sweet potatoes topped with Royal Osetra 000 caviar.
-Poached & bourbon-soaked pears with pumpkin paste dusted with 24-carat gold flakes.
And it doesn't end there — in addition to the overindulgent banquet, attendees will also be treated to grandstand seating at the Macy's Thanksgiving Day Parade, a $6,000 gift card to Bloo
mingdales with limo service, and dancing lessons at the Fred Astaire Dance Studio.
"We know it's over-the-top, but Thanksgiving comes once a year," co-owner Marc Sherry said in a press release. "If you can splurge for this, you have a lot to be thankful for."
And if you're one of those weirdos who'd rather not drop all your savings on Thanksgiving dinner, Old Homestead also offers a traditional meal for an easier $65.
Pete Dombrosky is an Editorial Assistant at Thrillist and he'd still take his Mom's pumpkin pie over poached & bourbon-soaked pears with pumpkin paste dusted with 24-carat gold flakes. See why on Twitter.